CPD opportunities
All AMTRA RAMAs are required to undertake Continuing Professional Development. The amount of CPD required depends on the type of RAMA and on when the RAMA qualified. With the exception of small amounts of personal study, all CPD must be accredited by AMTRA in advance. AMTRA will keep a record of CPD points accumulated by RAMAs, and those not achieving the required minimum will not be able to renew their RAMA registration unless they pass a fresh exam.
---
CPD online
The last few years have resulted in a lot of changes, and one is that most CPD is online. There are some face-to-face events, but we recommend planning to do most of your CPD online.
Opportunities to gain CPD include online through recorded webinars and interactive material, and through the articles and associated multiple-choice questions provided through OvertheCounter and Equestrian Trade News, who both host material online too. Increasingly, other CPD providers are now offering the same material via videoconferencing such as Zoom.
Professionals were already turning to online CPD in growing numbers before Covid – over the years we witnessed a 75% fall in attendance at the AMTRA/AHDA roadshows, for instance, making them increasingly unviable.
The benefits are clear:
No travel requirements, saving time and money
24/7 access, allowing you flexibility of when to log in
Being internet based, material can be accessed via laptops, tablets, smart phones
A large choice of material supporting you in choosing what is most beneficial to you, rather than what happens to be available locally on a convenient day
Knowing what is available
The AMTRA website is always a good place to find that out – look for "CPD opportunities" on the RAMAs menu.
AMTRA hosts a growing range of CPD itself - once you are logged in, why not visit the list of AMTRA CPD modules to see what's available. More is coming soon.
But most CPD is hosted elsewhere by other companies and providers. You'll need to visit, and usually login, to those other websites to access that CPD, but visit the AMTRA website to see what other providers are offering. Remember if you are visiting another provider's website, you'll need to use the login credentials (username and password) that they have provided to you - it won't be the same as logging on to the AMTRA website.
---
AMTRA-accredited CPD available to all

There is now a growing range of CPD from AMTRA available on our website. You'll need to be logged in to access it.
Once you are logged in, explore the list of AMTRA CPD modules to see what's available - more coming soon.
---

The SQP Training ELearning Portal from VBMS is the biggest source of online CPD. This isn't part of AMTRA, but we work closely with VBMS, and they host for us the four SCOPS/AMTRA modules that offer a way to gain the 24 enhanced/compulsory farm CPD points for farm RAMAs.
The portal hosts accredited CPD from a variety of providers. While the options available vary at any one time, they currently offer:
65 Farm Animal CPD points
35 Equine CPD points
20 Companion Animal CPD points
Many RAMAs are already enrolled to the portal and receive regular email updates of training available.
If you aren't getting those updates it will be because:
AMTRA doesn't have an email address for you, or
You've opted out of AMTRA sharing your data with VBMS, or
You were on the VBMS list but have been removed by VBMS because you hadn't used it for a period of time.
If you wish to check your log in details or register for access to the portal, please email your name and AMTRA number to [email protected]
These handy tips will help when using the SQPTraining portal:
Log in via sqptraining.vbms-training.co.uk
Note that this is NOT the same as the AMTRA website – you may have different passwords for the two websites.
Most web browsers are supported and allow training to be accessed/completed. However, old versions of Microsoft Edge, with the icon shown below, will not allow courses to complete.



If 'old' MS Edge is your default web browser, simply copy the web link in your invite email, or the link above, open an alternative web browser and paste it in the search bar. VBMS-Training recommend Google Chrome, as all courses are tested in Chrome prior to release.
The majority of training courses have an accompanying voiceover, so make sure your speakers are turned on.
CPD courses have locked navigation. You can only proceed once the contents of each page have completed.
VBMS-Training portals include SQPTraining, BASIS Classroom, Feed Advisors Register, plus a number of corporate based training portals. Users registered with the same email address in these portals can access all of their accounts with a single email/password combination. Please note if you change your password in one VBMS-Training portal, it changes in all of your VBMS-Training portals.
CPD points for completed courses are automatically reported to AMTRA, updated in your AMTRA account and visible in your CPD points update from AMTRA, or via AMTRA's website log in. This process isn't immediate - it can take a few days.
---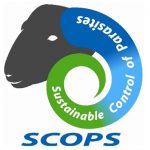 AMTRA and SCOPS have worked together to produce four modules on sheep parasite control with an emphasis on responsible use, dealing with anthelmintic resistance, and the SCOPS guidelines. These contribute to the 24 points of compulsory enhanced farm CPD that most farm RAMAs are required to complete.
All farm-animal RAMAs are strongly encouraged to take advantage of this opportunity to refresh knowledge and make sure you are fully up to date with the guidance from SCOPS – following which is required by the Code of Practice.
These are available through the VBMS training portal described above.
---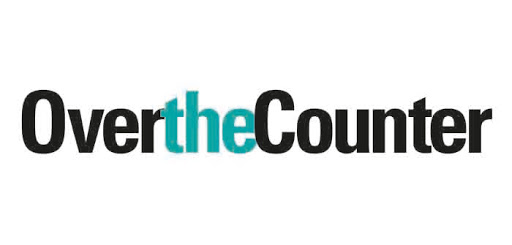 OvertheCounter has CPD modules in each issue of the magazine, usually worth 2 CPD points each, and a good way to keep the points coming in during the year.
(If you're not getting OTC magazine, it is probably because you've opted out AMTRA sharing your data with OTC – check on your AMTRA record on the AMTRA website, or get in touch with AMTRA.)
An archive of past modules across a wide range of subjects is also on their website at overthecounter.news/training. Also watch out for their occasional CPD conferences which complement the magazine and website provision.
---
Other online CPD

RAMAs can gain their minimum CPD points from whatever type of AMTRA-accredited CPD suits them best, online or face-to-face. Written or audiovisual material accompanied by a set of multiple-choice questions is one popular way to gain CPD.

A range of organisations provide such CPD including the following. Other providers also offer such material from time to time.





NADIS - for farm-animal RAMAs. Their valuable monthly parasite forecast and disease bulletin can earn you 3 points each month. Do all 12 in a year and NADIS will award you a "level 3 certificate in parasite control", demonstrating all-round knowledge of parasite control. webinars.nadis.org.uk/distributors/amtra.aspx

NADIS have also developed an advanced training module for qualified RAMAs to build on their knowledge of parasite control in sheep and cattle. RAMAs completing this course will be confident to provide advice, prescribe appropriate medicines, and produce a parasite control plan using NADIS' unique online parasite control planner which is electronically integrated with the localized parasite forecast for farmers RAMAs who pass the assessment module will be accredited by NADIS and AMTRA in advanced parasite control and eligible to use the NADIS parasite control planners.

The programme carries 57 CPD points in total and gains you all of your compulsory/enhanced farm CPD points required. For more information visit the NADIS website: nadis-subscriptions.co.uk/collections/rama.





Ceva offer online CPD focused on the latest information to enhance animal health and beaviour knowledged. Simply register with your AMTRA number to access the current canine and feline behaviour modules worth a total of 8 AMTRA points at www.cevacpd.co.uk.





RAMA Connect is a new Equine and Ruminant online platform designed to meet the educational needs of RAMAs.

Highly engaging, accredited, on-demand CPD allows you to earn points and develop your knowledge for worm and fly control, keeping you well informed and your customers well advised.

Simply follow the link to ramaconnect.co.uk and visit the 'Training and Education' section to join the community!





MyElanco is the Elanco UK resource hub for animal health professionals: www.myelanco.co.uk/cpd/rama/hub

There, you will find product information, downloadable product brochures, local Elanco news, and resources/tools to refresh your knowledge and learning around sheep & cattle internal & external parasites, helping you make informed recommendations when prescribing to farm customers.

The RAMA Knowledge Hub offers a wide range of CPD, with 31 CPD items, totalling 164 points, with CPD ranging from bite-size content containing short educational videos to longer modules (ranging from 1 to 19 AMTRA CPD points). Certificates are available to download for all the CPD. In addition, it's quick to sign up and then complete CPD directly after.

And if you missed them, you can also find A2K webinars on demand here.





An eLearning platform powered by the Novatec stable of trusted brands in the production animal, equine and poultry sectors.

Novatec Skills Centre delivers FREE AMTRA accredited educational content online to empower your team and add value to your business as well as non-accredited, hands-on practical videos. The platform is already chock-full of great CPD content, but this is just the beginning! Novatec will be regularly updating the platform with exciting new courses to keep you ahead of the curve.

Over 100 AMTRA CPD points up for grabs right now.

Visit novatecskillscentre.co.uk to set up a FREE account today. It's easy!





Beaphar have a range of companion-animal accredited CPD, from dental hygiene through flea, tick and worming control, to aquatics. Visit www.beaphar.co.uk then click on 'Training Zone' in the top right and either login or set up an account.





Equestrian Trade News magazine offers CPD articles and quizzes in most editions - some of the previous CPD is available on their website.www.equestriantradenews.com/about-amtra-cpd/





A growing range of interactive online CPD, including a module on liver fluke hosted by Philip Skuce of Moredun who is an expert in this area, earning 8 CPD points. Register now at bimeda-learning.co.uk





Boehringer Ingelheim has created an interactive CPD e-learning programme on farm-animal parasitology, called the Men in Blue.

The Men in Blue have a mission to help RAMAs learn about the parasites affecting animal health, welfare and productivity, and how to help farmers make the best decisions on treating their animals.

Missions include a one on parasites, productivity and profitability; the second mission focuses on lungworm; with further ones on liver fluke and other parasitology topics.

The Men in Blue missions can be accessed through the Boehringer Ingelheim Animal Health Resource Hub, at boehringer-ingelheim-resourcehub.co.uk/





Veterinary Prescriber's Virtual Veterinary Medicines Academy is a place to gain a clear understanding of the evidence, regulations and practical aspects of veterinary medicines use through succinct online CPD modules; to support confident and competent prescribing, handling and supply of medicines and communication with clients.





The new Equine America Training Portal delivers free CPD allowing you to improve your knowledge of equine nutrition and supplements. Each module provides an overview of the relevant anatomy and physiology with some of the more commonly encountered veterinary conditions before exploring equine nutrition in more detail. The first module is Jointcare, worth 4 AMTRA points and is available now.

Visit equine-america-training-portal.thinkific.com to enrol for free and start learning! Equine America will be adding new modules to the training portal soon.
---
Other CPD open to all RAMAs
Where asked to do so by the CPD organiser, AMTRA will publish on its website information on accredited CPD available to RAMAs.